After The Rodeo Fall Tour Kickoff – Saturday, October 12 – 7:30 pm
« Back to Events
This event has passed.
Event:

After The Rodeo Fall Tour Kickoff – Saturday, October 12 – 7:30 pm

Date:

October 12, 2013

Category:

Updated:

April 2, 2013
After The Rodeo Fall Tour Kickoff
Saturday, October 12, 7:30 p.m.
$20; $25 at door. Members save 10-20%.
After the Rodeo is an innovative and imaginative new Americana act that is a harbinger of their genre. Featuring some of Vermont's busiest and most sought after musicians; After the Rodeo is an amalgamation of talent that blends seamless, melodic musicianship along with supple three part harmonies that transcends beyond the typical musical landscape. Taking their combined interested in a variety of genres, After the Rodeo brilliantly infuses meandering jazz, traditional blues and bluegrass along with the reminiscent charm of cowboy folk. Not only is this trio creatively breaking ground musically, they also have a shared gift individually and as a group, for songwriting. Crafting each song with attention to detail and literary precision; their original compositions both instrumental and lyrical, evoke timeless images that tend to linger in the imagination long After the Rodeo is through.
After the Rodeo is D Davis on guitar (Red Hot Juba, Whiskey Bullet), Matt Schrag on mandolin and guitar (Big Spike, Whiskey Bullet) and Pat Melvin on bass (Zach duPont Band, PossumHaw, Whiskey Bullet). They have individually toured across the US and Europe and recorded with the likes of Byron House, Bryan Sutton, Stuart Duncan, Tim O'Brien, Brent Truitt, Kelly Ravin and Erin McDermott just to name a few.
Check out After the Rodeo playing the old Delmore Brothers classic, Blues Stay Away From Me on July 10, 2013 at Middlebury's Concert On The Green.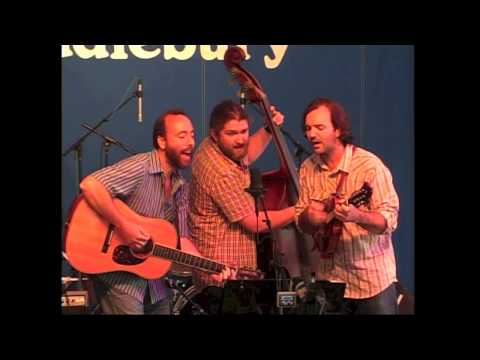 Peak VTartists Series Sponsored By: