David Bromberg Quintet — Saturday, June 28, 8:00 p.m.
« Back to Events
This event has passed.
Event:

David Bromberg Quintet — Saturday, June 28, 8:00 p.m.

Date:

June 28, 2014 8:00 pm

Category:

Updated:

May 6, 2014
David Bromberg Quintet
Saturday, June 28, 8:00 p.m.  

Tickets: $20 and $48 regular, $55 premium.  (SPPAC Members save 10-20%. Become a Member Today!)
"The reason man created stringed instruments.  David touched them with a lover's fingers and they moaned that true love right back at him. Wood and wire and flesh spoke."
– Jerry Jeff Walker on David Bromberg
Multi-instrumentalist, singer, and songwriter David Bromberg has a career that spans multiple decades. From the Greenwich Village folk scene in the mid-1960s, to the September 2013 release Only Slightly Mad, Bromberg's musical style ranges from bluegrass, blues, folk, jazz, country and western, and rock and roll. He is known for his quirky, humorous lyrics, and the ability to play rhythm and lead guitar at the same time. He has performed with a wide-range of musicians, including Jerry Jeff Walker, Willie Nelson, Jorma Kaukonen, Jerry Garcia, The Eagles, Carly Simon, Ringo Starr, George Harrison and Bob Dylan and been featured on over a hundred albums.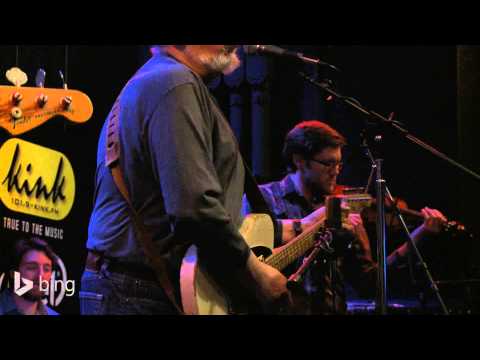 Bromberg was born in Philadelphia in 1945 and raised in Tarrytown, NY. "As a kid I listened to rock 'n' roll and whatever else was on the radio," says Bromberg. "I discovered Pete Seeger and The Weavers and, through them, Reverend Gary Davis. I then discovered Big Bill Broonzy, who led me to Muddy Waters and the Chicago blues. This was more or less the same time I discovered Flatt and Scruggs, which led to Bill Monroe and Doc Watson." Bromberg began studying guitar at age thirteen and eventually enrolled in Columbia University as a musicology major. The Greenwich Village folk scene in the mid-'60s drew Bromberg to the downtown clubs and coffeehouses. His sensitive and versatile approach to guitar-playing earned him jobs playing the Village "basket houses" for tips, the occasional paying gig, and employment as a backing musician for Tom Paxton, Jerry Jeff Walker and Rosalie Sorrels, among others. He became a first-call, "hired gun" guitarist for recording sessions, ultimately playing on hundreds of records by artists including Bob Dylan (New Morning, Self Portrait, Dylan), Link Wray, The Eagles, Ringo Starr, Willie Nelson, and Carly Simon.
An unexpected and wildly successful solo spot at the 1970 Isle of Wight Festival in Great Britain led to a solo deal with Columbia Records, for whom Bromberg recorded four albums. His material, based in the folk and blues idioms, continually expanded with each new album to encompass bluegrass, ragtime, country and ethnic music, and his touring band grew apace. By the mid-'70s, the David Bromberg Big Band included horn players, a violinist, and several multi-instrumentalists, including Bromberg himself.  Despite sold-out concerts and a string of acclaimed albums Bromberg found he was exhausted by the music business and dissolved his band in 1980. He and his artist/musician wife, Nancy Josephson, moved from Northern California to Chicago, where Bromberg attended the Kenneth Warren School of Violin Making. In 2002 David and Nancy moved to Wilmington, Delaware, where they became part of the city's artist-in-residence program and where Bromberg could establish David Bromberg Fine Violins, a retail store and repair shop for high quality instruments.
After a long hiatus, Bromberg returned to the studio in 2007 and released the Grammy-nominated Try Me One More Time. In 2009, spurred by a suggestion from John Hiatt that he come to Hiatt's Nashville studio to "mess around," Bromberg came up with the idea for Use Me – an album featuring Hiatt and other friends like Levon Helm, Los Lobos, Tim O'Brien, Vince Gill, Widespread Panic, Dr. John, Keb' Mo' and Linda Ronstadt.
In 2013, content with the balance of both his violin business and performing career, Bromberg was ready to record again with his live band. Enlisting old friend and Grammy-winning producer Larry Campbell , engineer Justin Guip, and his band, Bromberg entered Levon Helm Studios in Woodstock, NY, in March 2013. Twelve days later the David Bromberg Band emerged with Only Slightly Mad, a return to his genre-bending albums of the Seventies and Eighties. Bromberg fans will find blues, bluegrass, gospel, folk, Irish fiddle tunes, pop and English drinking songs happily coexisting as they can only on a Bromberg album.