An Evening with Speech of Grammy-award winning hip-hop group Arrested Development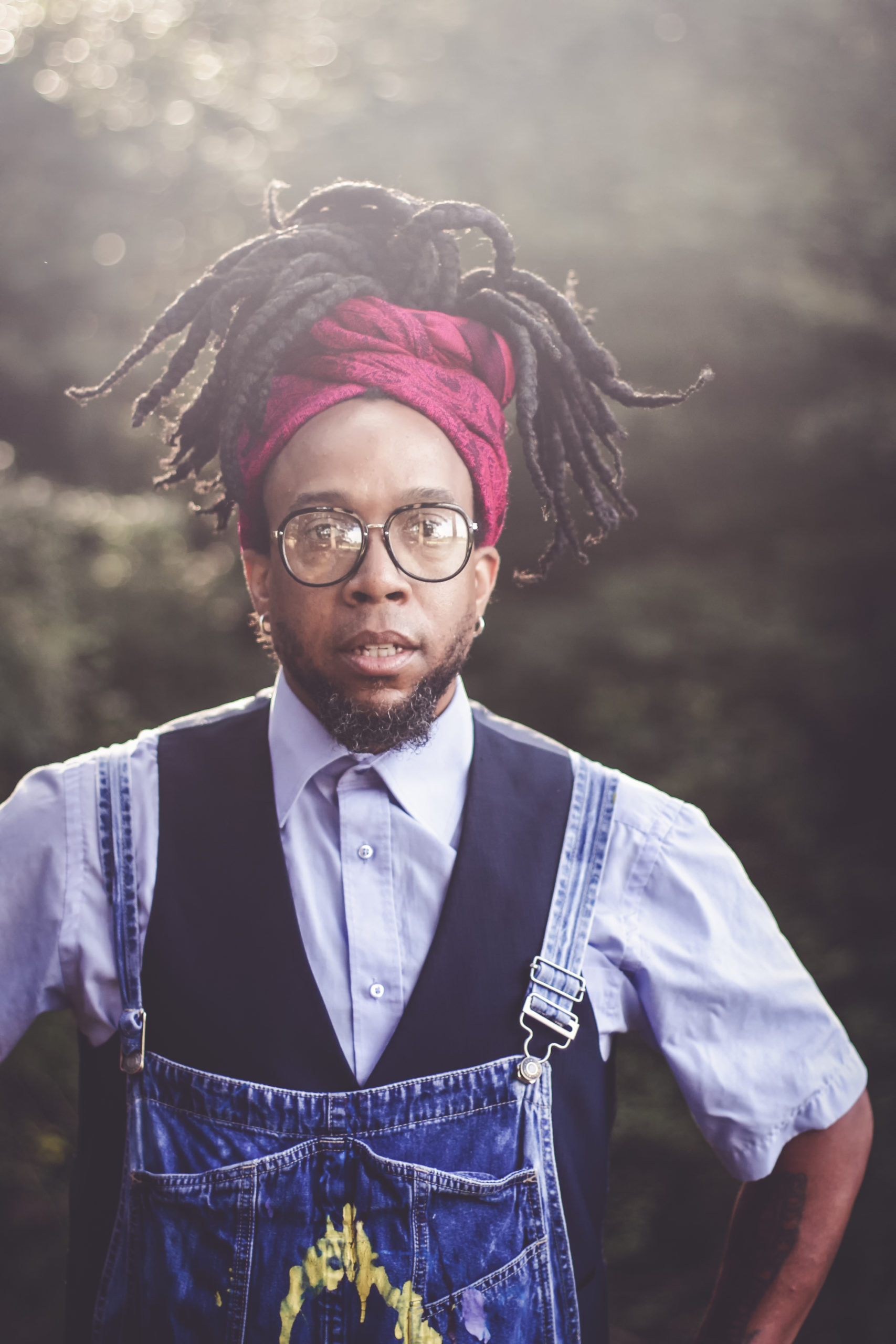 Wednesday, March 9, 7:00pm
Tickets are $10/person.  Pre-registration is requested. If you identify as BIPOC, simply apply the discount "BLM" at checkout.  Educators and Students, please call 802.760.4634 to reserve your tickets if you have not already received a discount code via your school.

Join artist and advocate, Speech, from Grammy award-winning hip-hop group Arrested Development for an evening of discussion on racial equity, and inclusion.
This discussion is part of a local education initiative by Drum Daddies, a collaboration between three soul brothers: Rockstars Grammy-Award winning Speech of Arrested Development and world-class Franti and Spearhead drummer Manas Itene and social activist James Ehlers. Drum Daddies will be offering drumming workshops and the opportunity for youth to meet and interact with legendary musicians.
In a partnership with the Lamoille North Supervisory Union, Drum Daddies will be with students during the days of March 9th and 10th. Visiting five elementary schools and the Middle School, High School and Tech program using drumming to connect with students about diversity, equity and inclusion.
This event will raise funds for the BIPOC affinity space being launched by Lamoille North Supervisory Union (LNSU) and is co-presented with the Racial Equity Alliance of Lamoille (REAL). 
About Speech
Speech was born Todd Thomas in Milwaukee, Wisconsin. The youngest of parents Robert & Patricia Thomas. He grew up on two sides of life: the ghetto of Milwaukee (one of the nation's roughest cities for African Americans) and (Wauwatosa) Milwaukee's suburbia. Speech learned how to draw from the pains and beauty of both. He would absorb the plights of his people and the retreat of a middle class Black boy in a primarily white neighborhood. He lost his grandmother to a heart attack and his older brother, Terrence Thomas to an Asthma attack within the same week, and through spirituality, learned to recalibrate his inner anger through dynamic music. To celebrate the lives of those he lost, he coined his sound "life music". Speech wrote the hit song Tennessee as a dedication to his grandmother and brother. In the early nineties Speech and his mother started the Terrence Thomas Scholarship and to date, the scholarship has raised over a million dollars helping young black students further their educations.
Speech started and produced the hip-hop group, Arrested Development. Based in Georgia, from humble and rural beginnings; they became a pioneering force in the music world. Arrested Development received two Grammy Awards (Best new artists & Best rap single 1993) for the album, 3 years, 5 months and 2 days in the life of…" Their second album "Zingalamaduni" was met with critical acclaim and was also nominated for a Grammy award.
In 1995, the group disbanded and Speech signed a solo record deal with EMI.  His first single "Like Marvin Gaye Said"  shot to #1 on the Japanese Tokio 100 charts for 7 consecutive weeks. Speech has released 5 solo albums since, all of which have spawned Top 10 hit singles in Japan. His album "1998 Hoopla" and Spiritual People" (2000) were certified gold.  "Spiritual People" was awarded the Best black music album of the year 2000 by the acclaimed ADLIB magazine. Speech supported each album with sold out tours.
Speech has also toured as a solo performer with United States Vice President Al Gore, First Lady Hillary Clinton,  Herbie Hancock, Chaka Khan, Youssou N'dour, James Brown, Parliament – Funkadelic, Jason Mraz, Hootie & the Blowfish and The Roots.
In 2000, Arrested Development reunited and began recording and touring sold out shows worldwide. In 2005 Speech became an ordained minister with the Churches of Christ.. Speech says, "My most proud achievement is my my faith in Jesus Christ, my marriage to Yolanda, (25 years), and our two children Jahi and Zoe Renee. In 2007 Speech and two partners started a church catered towards artists. The church started a yearly Arts and Entertainment conference (A&E) which had over 700 attendees. In addition, Speech and his wife own and operate Robby's Roasted Corn, Yogi Juice Bar and Victory Spot Arts School. Speech also helps his mother Patricia run the largest Black paper in Wisconsin, the Milwaukee Community Journal.
Speech and Arrested Development were featured on the TV One hit show "Unsung" in 2012, garnering one of the highest ratings for that series in that year. Speech (2015) did the acclaimed TEDx talk in Portland to a record crowd called Your Sacred Serial Number | Speech | TEDxPortland
In, (2018) Arrested Development performed to a standing ovation at the 26th annual Bounce Trumpet Awards and in September 2019,  at the Black Music Honors Awards, the group was crowned Hip-Hop Icons. Speech in that same year released the viral documentary "The Nigga Factory" (mini doc series) featuring many artists including: Chuck D and David Banner, hailed as a "MUST SEE" by Dr. Boyce Watkins (Your Black World) available on YouTube. In 2020 Speech with partners Resonant Pictures and Pipeline Ent released the full length doc "16 Bars" where Speech goes into a jail for 10 days to write music with inmates. This documentary has won numerous film festival awards and is available through Lightyear Entertainment on streaming platforms worldwide.
Speech will release his brand new solo project called, EXPANSION in 2020 and is very excited to show the world this very moving project.
Event Sponsors: 
Season Sponsors: